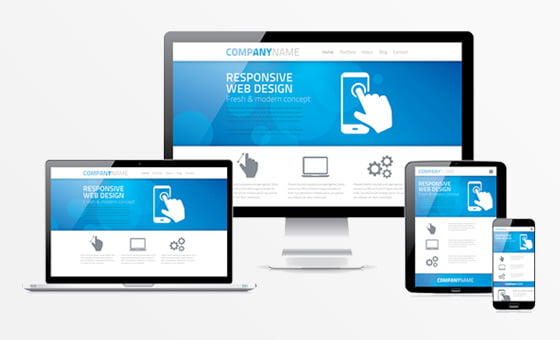 Have you ever visited a website on your mobile device and the page is not laid out right or the text is too small to read? That is because the website was not responsive.
A responsive web design can make or break your business. It provides trust, authority and brand awareness. In this article, we are going to talk about what responsive design is, why you need it and how it works.
What Is Responsive Design?
Responsive web design is an approach to creating a website that allows it to work on any device; whether it's a mobile phone, tablet, TV or a laptop.
Ever since people have been able to access the internet from their mobile phone, website owners have been creating ways to help the users better navigate their website on every device.
Did you know that 62 percent of companies that designed a website specifically for mobile had increased sales? (Source: Econsultancy)
Not only does have a responsive website help mobile users navigate your website; it also increases engagement and conversions. Responsive web design uses HTML, CSS and sometimes Javascript to move, shrink, grow, hide and show elements based on the users' device.
There are 3 main pieces to make your website responsive:
Fluid Layouts
Responsive Images
Media Queries
Do I need a Responsive Web Design?
The short, the answer is yes. In today's day and age most people turn to their mobile phones when looking for a business or service.
According to a recent study by Tyton Media, 94 percent of people cited web design as the reason they mistrusted or rejected a website. Having a website that works on any device will increase the chances of visitors staying longer and engaging more. This results in better rankings in Google and more sales for your business!